In my spare time over the course of three years, I researched, wrote and designed this 144-page hardcover book about Daly City's infamous 1950s Westlake homes. The project first took shape as a microsite, then evolved into a magazine article, a book, a photography exhibit, and a documentary film. In keeping with the subject matter, the book itself is meant to feel as if it is from the midcentury period. The text, based on new interviews and historical articles, is accompanied by new and vintage photographs, floor plans and maps.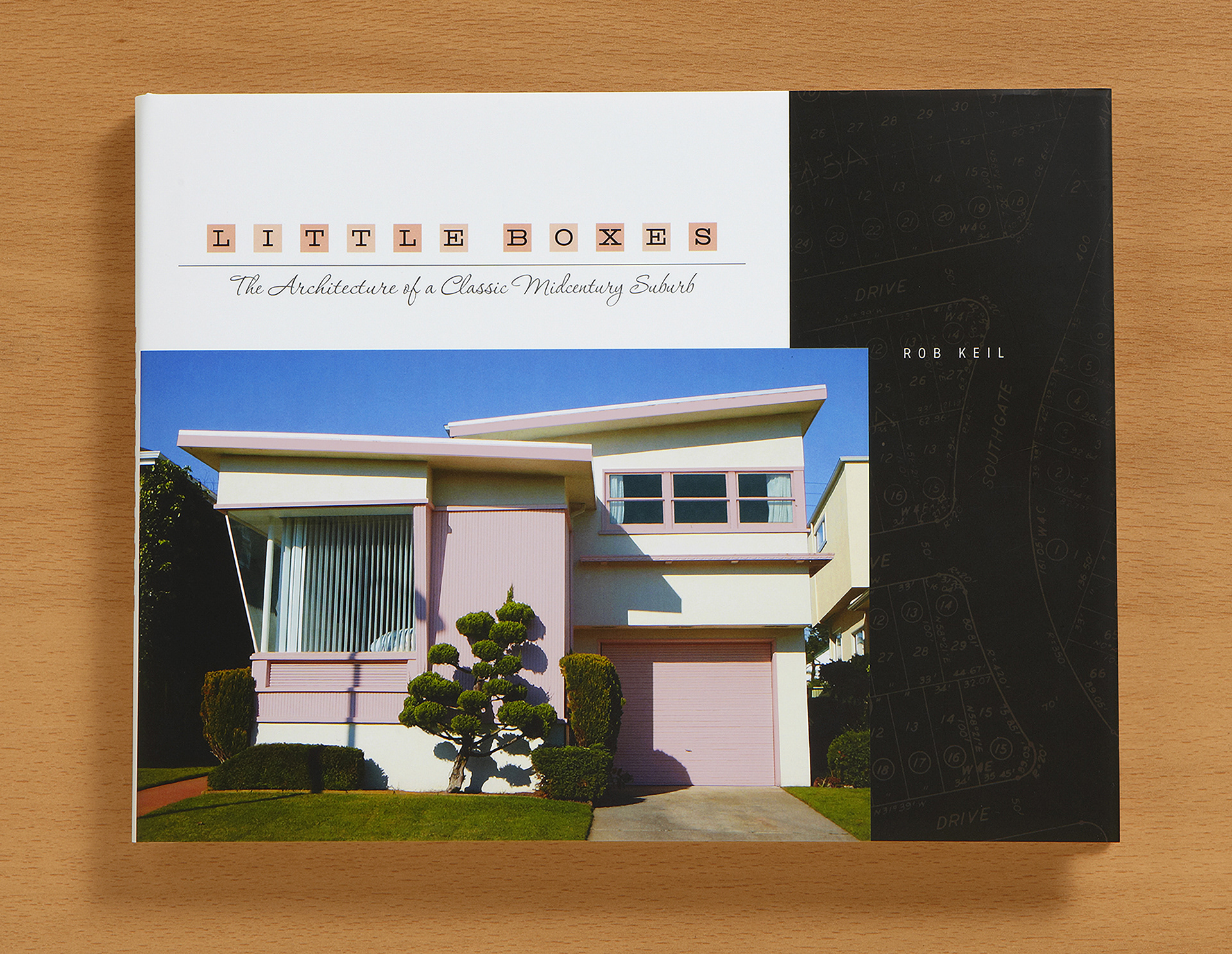 The book won a Graphic Design USA award, and was picked by the San Francisco Chronicle as one of the best books of the holiday season. The SFMOMA Store and the DeYoung Museum Store regularly carried the book. The release of the book generated more than a million impressions in local and national print media including articles and reviews in the San Francisco Chronicle, San Francisco Examiner, San Mateo County Times, Contra Costa Times, San Francisco Magazine, Readymade Magazine, 7x7 Magazine, Atomic Ranch Magazine, CA Modern Magazine, and Dwell Magazine. Online coverage included RetroRenovation, SFist, Populuxe Books and SFGate.
The 43-minute documentary has been shown to more than a thousand attendees at several Bay Area venues including the the San Francisco Main Library. The trailer for the film can be viewed below.