Baker Ranch is a huge new home community in Orange County, jointly developed by Shea Homes and Toll Brothers. The account was in review in 2014 when I was asked to work on a new strategy and new ad campaign. Rather than be seen as just another bunch of tract houses, we positioned Baker Ranch as "The Resort You Call Home" due to its plethora of recreational amenities. I created a new look for Baker Ranch which was instrumental in the agency retaining the account until the community sells out in 2018. My work includes e-mails, print, banner ads, collateral and preroll spots. The campaign won several awards and Baker Ranch is now one of the most successful new home communities in Southern California, with home sales totaling more than a billion dollars from 2014-2018.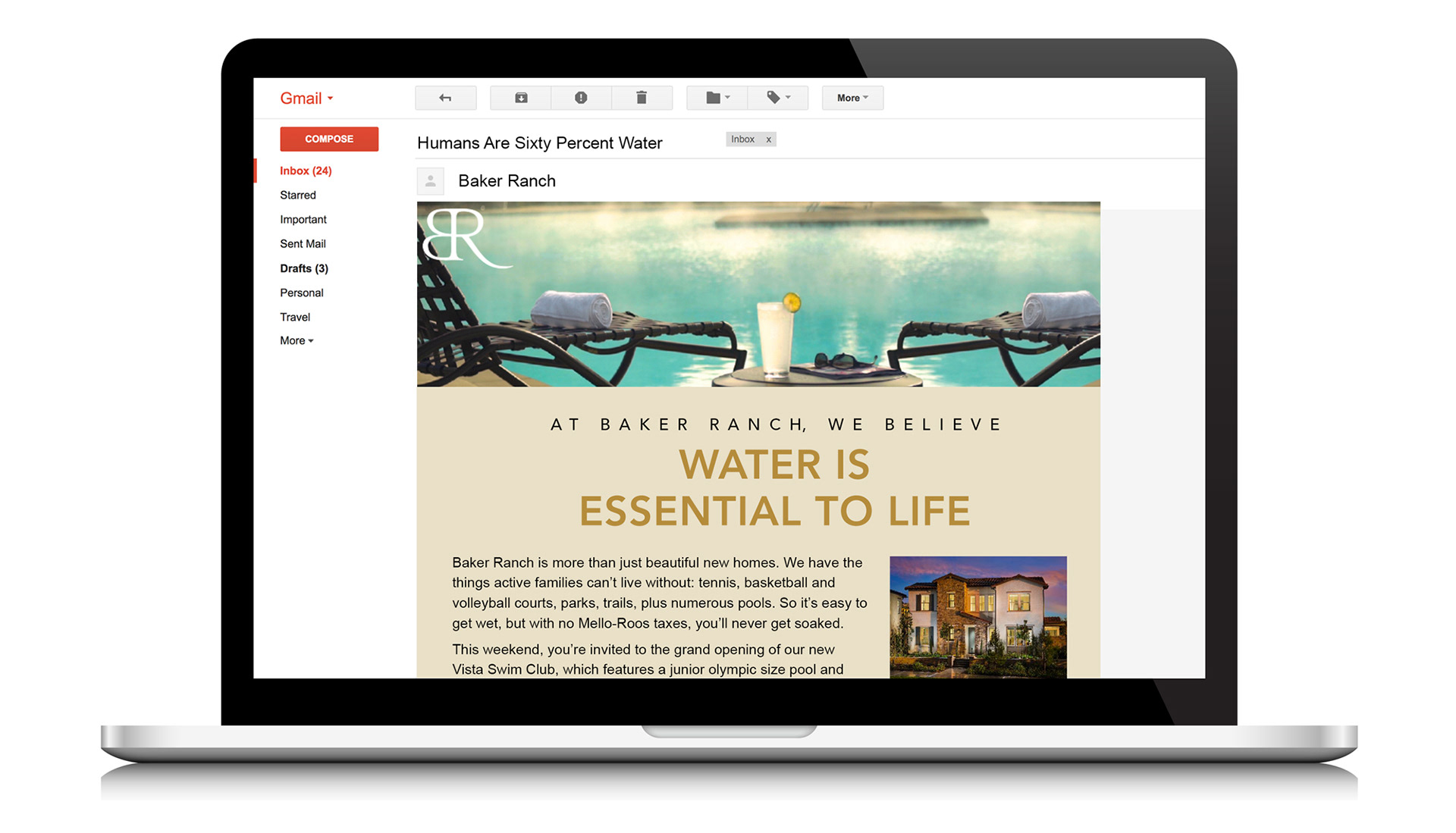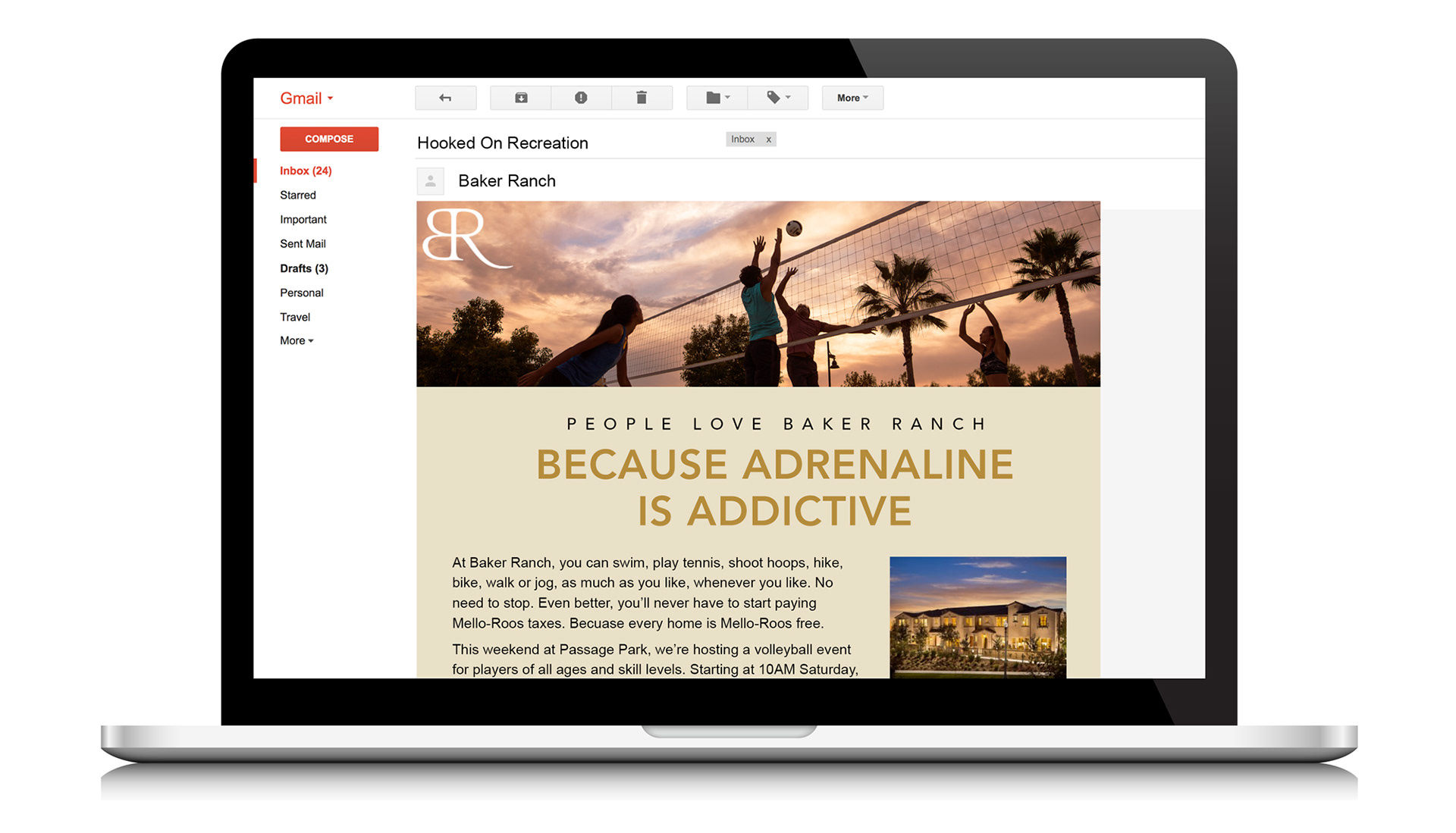 Print executions included double page spreads and full page newspaper ads in the LA Times and Orange County Register.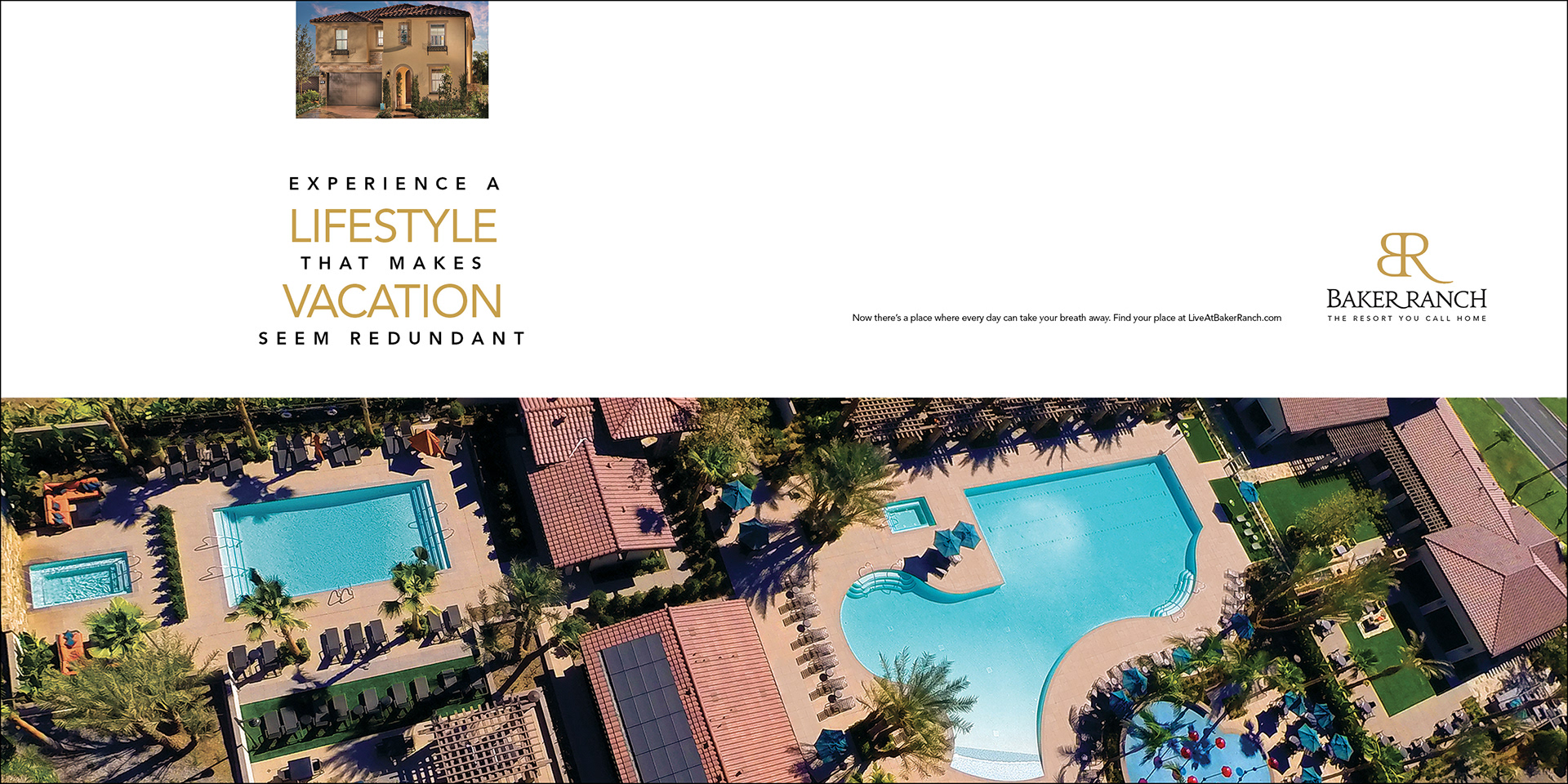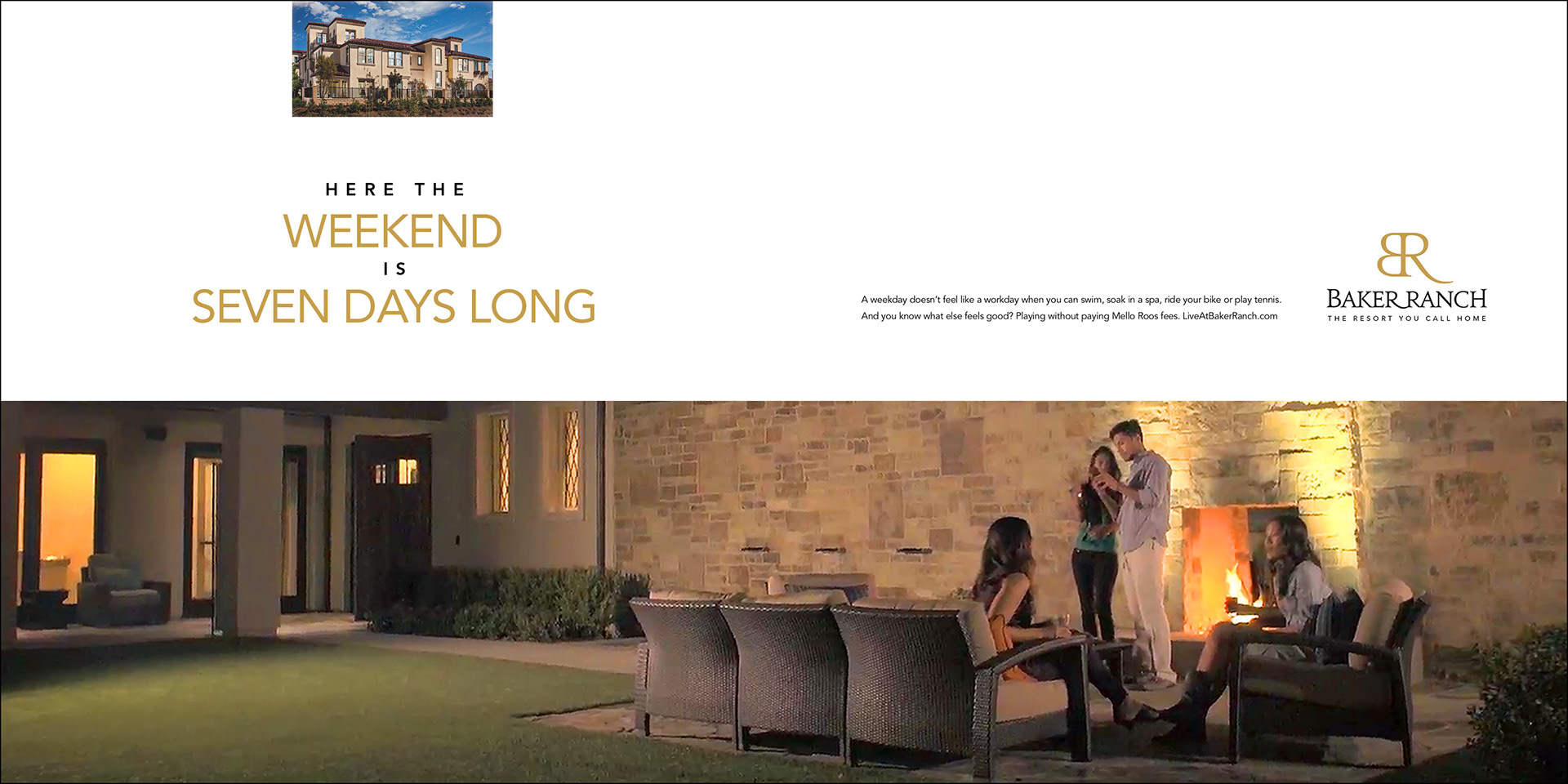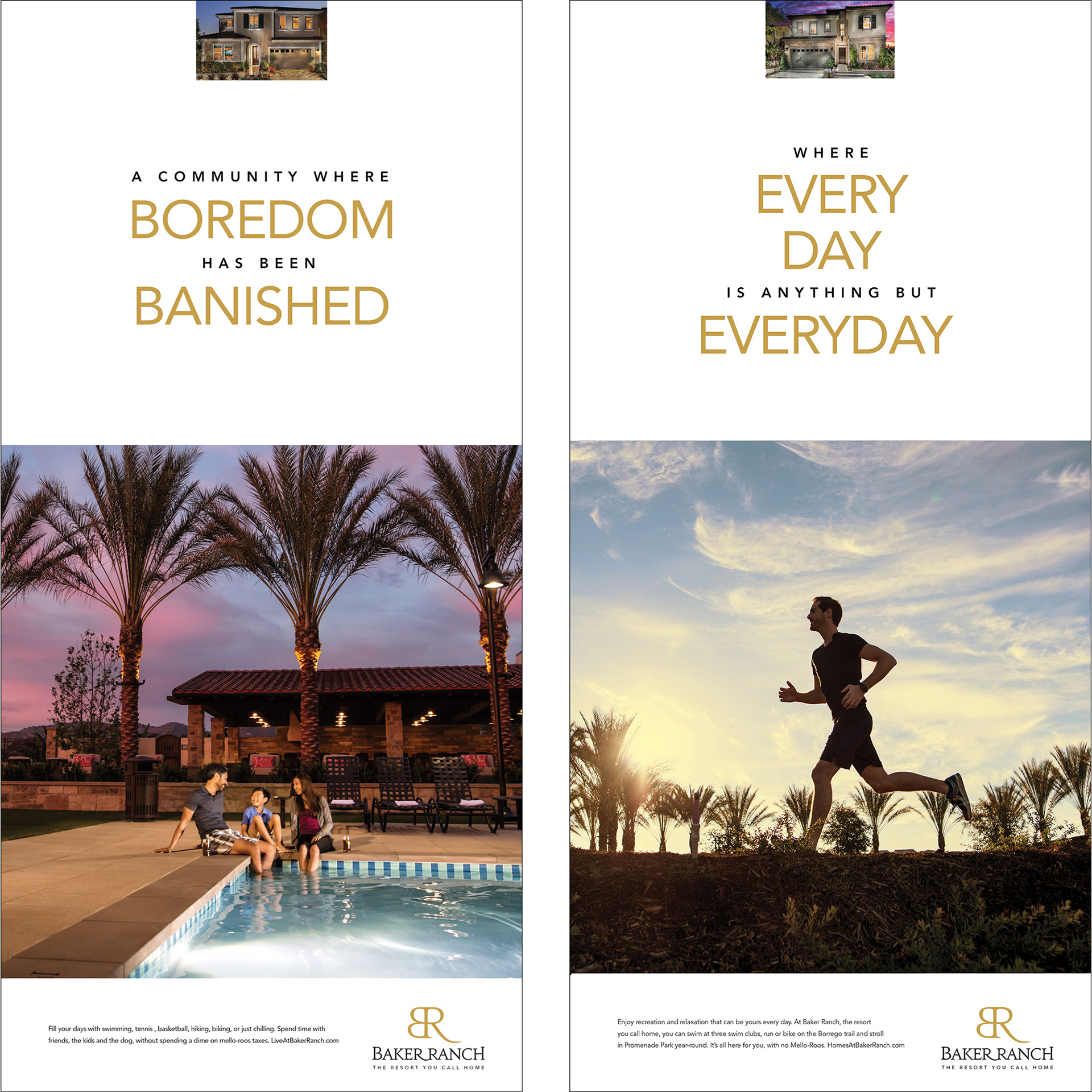 The 18-page brochure includes fold-outs and vellum pages, and won a SoCal award for Southern California real estate marketing.